CLUB SPONSORS
 Every three years the club seeks new sponsors to raise funds in support of conservation, adult and youth tournament fishing, awards and public awareness. To show our appreciation we not only list the businesses on our website but include their logos on our tournament jerseys and share their information at our meetings. The goal is to raise mutual awareness of both the sponsors and our sport along with helping to offset operating costs.
---

SHIMANO
From an angling perspective, every individual who has owned and enjoyed using Shimano tackle has a reason to thank a Japanese visionary named Shozaburo Shimano, who in 1921 declared "I aim to make Shimano's products the best in Kansai, then the best in Japan, and finally the best in the world."
For over 80 years, Shimano has concentrated on precision engineering, one step at a time. Creating the most innovative products and processes you can hold in your hand today.
website: fish.shimano.com
BRIDGENORTH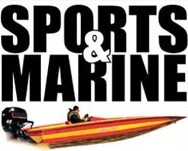 Bridgenorth Sports & Marine
Bridgenorth Sports has been a sponsor of the Peterborough Bass Club for years.  We greatly appreciate the support Frank has given to the club.
Bridgenorth Sports is located in downtown Bridgenorth (next to the Chemong Lake causeway) and is the #1 local source for all things fishing.  He and his staff have a tremendous amount of knowledge and are always happy to help their customers.  Bridgenorth Sports also offers marine mechanic services and sells new and used boats.  Call them @ (705) 292-9751 to find out what boats they have on site or learn their seasonal hours.
They can be found @ 893 Garthorne Ave, Bridgenorth, ON K0L 1H0.
Google Map link -> https://goo.gl/maps/VUht2xxpm4patJYT6
Website: selwynbusiness.ca/members/bridgenorth-sports-and-marine
Bill Wolff – RE/MAX
Bill Wolff, Broker.  A member of the Peterborough Bassmasters and a sponsor.
2019 marks his 36th year in the real estate profession. All with one company, RE/MAX Eastern Realty Inc. Thirty-five of these years in the Bridgenorth office.
2nd longest serving agent of RE/MAX Eastern Realty Inc.
Consistently one of the top producing agents in his company.
Recipient, RE/MAX International "Lifetime Achievement Award"
Member of the RE/MAX International "Hall of Fame".
Member of the RE/MAX International 100% Club.
Member of the RE/MAX International Platinum Club.
Life long resident of Peterborough County; 35 years on Chemong Lake.
Professional affiliations: Canadian Real Estate Association, Ontario Real Estate Association, Real Estate Council of Ontario, Peterborough and the Kawarthas Association of Realtors.
Community involvement: Optimist International, Children's Miracle Network, Canadian Breast Cancer Foundation, Peterborough Bass Masters, Ontario Bass Nation
website: waterfront.ca

Paris Marine
John (Jack) Paris, the founder of Paris Marine, was a Ford mechanic in Weston Ontario in 1945. Tired of that type of work, he moved to Peterborough to become a debit collector for London Life Insurance Company.
In 1946 he started Jack Paris Marine and Real Estate, located in Young's Point, Ontario. He moved to the dealership's current location in 1958 (see picture above), and built a modest home and showroom on 2 acres of property. He sold wooden boats made by Chestnut Canoe Company from Fredericton, New Brunswick and Sea Skiff boats made in Pennsylvania. He was also a Johnson Outboard dealer. Bill Paris was 11 years old at that time, and rebuilt his first motor: a 25 hp Gale Buccaneer that had sunk on Chandos Lake. Bill worked with his father to rig the wooden boats with Johnson motors while he attended high school.
Jack decided to sell the business in 1973 to a buyer from Toronto, but at the last minute the buyer reneged. Jack and Bill worked together to find a way to keep the dealership in the family, and along with his wife Jan they turned the small business into the largest marine dealership in the Kawartha Lakes eventually expanding the operation to Belleville and Kingston.
Bill and Jan's youngest daughter Deborah grew up working in the dealership. With hands on experience in all departments it was no surprise that she purchased the dealership from her parents in 2005 just shy of her 30th birthday.
The dealership continues to grow each season. Deborah's husband Joe joined the dealership in 2013 after retiring from a 25 year career in the US Military. "It's wonderful to see" commented Joe, "generations of customers returning to the dealership year after year, it's a wonderful tribute to a successful family run business."
Deborah adds "Our family tradition runs deep and we look forward to showing you the difference our dealership makes. Let us help you make the most out of your time on the water together. We have everything you need at the lake."
website: parismarine.com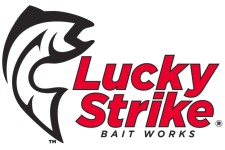 Lucky Strike Bait Works
CONNECTED TO OUR ROOTS
Our love for fishing drives who we are and what we do. For 90 years, people have trusted the Lucky Strike name given to an incredible and innovative lineup of spoons, spinners, plugs, and landing nets. A family owned and Canadian company, we've evolved to become one of North America's oldest and largest tackle and landing net manufacturers. We're proud to keep a strong connection to our roots. It's something that we reflect in our products and our commitment to each and every one of our customers.
website: luckystrikebaitworks.com
Dock Edge
Established in 1991, Dock Edge is a manufacturer of dock products + accessories! With over 70 categories of products, we have everything your dock needs. When you purchase Dock Edge products, you are investing in quality marine products that are durable and reliable. Dock Edge+ is a subsidiary of CMP Group Ltd.
website: dockedge.com

Amsoil Marine Oil – Realm Racing
Why AMSOIL? The introduction of the world's first synthetic motor oil to meet American Petroleum Institute service requirements in 1972 set all-new standards for motor oil quality. AMSOIL synthetic motor oil outperformed conventional petroleum motor oils on all counts. It was clear from the start that this innovative product would play a major role in engine performance and engine life.
As the technology used in today's marine applications has evolved, AMSOIL has remained ahead of the curve in performance and protection with products formulated to deliver clean engine performance and control harmful deposits, wear and rust. AMSOIL synthetic lubricants are engineered to protect your watercraft in all conditions so you can remain carefree and on the water longer.
website: amsoil.com/shop/by-equipment/marine

Champs Sports Bar
Champs Sports Bar is located in downtown Peterborough.  It has been a staple of good times for decades.  Champs is also the home of our monthly winter meetings.  Both the adult Bassmasters and the high school club.
website: facebook.com/Champs

Peterborough Battery
Peterborough Battery has been proudly serving Peterborough and surrounding area since 1977. We are a full service automotive battery specialist, offering complete electrical system testing and analysis, battery installation and service. Cash and carry is also available.
Peterborough Battery distributes a competitively priced premium quality line of batteries for virtually any small engine application, including cars, vans, SUVs, light trucks, commercial and agricultural equipment, marine/RV, power sports (motorcycles, ATVs, snowmobiles, personal watercraft), garden tractor and solar power. We offer a nationwide warranty on all our batteries and 24 Hour Roadside Assistance with North American coverage on selected automotive lines.
website: peterboroughbattery.com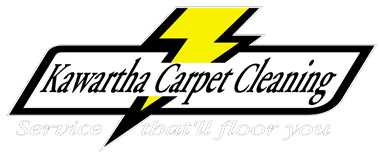 Kawartha Carpet Cleaning
With over twenty years of experience in the residential and commercial carpet and upholstery cleaning industry, the team at KCC will provide you with the best cleaning service, at the area's lowest price.
Our carpet cleaning technician and sales team are here to serve all of your carpet and upholstery maintenance needs. Studies show that a thorough cleaning of your carpet and upholstery can help prevent colds, reduce allergies and at the very least help eliminate pet odors. Our goal is not only to clean and maintain your carpets, but also to improve the health of your home or office.
website: kawarthacarpetcleaning.ca

EcoStar LLC
EcoStar LLC is the leading manufacturer of sustainable, environmentally friendly steep-slope roofing products. EcoStar was established to meet the need for a recycled synthetic alternative to natural slate roofing. That need led to the manufacture of our first line of synthetic product – Majestic Slate. For more than 20 years, we have been dedicated to protecting precious natural resources by offering our discerning customers products made with recycled plastic and rubber.
website: ecostarllc.com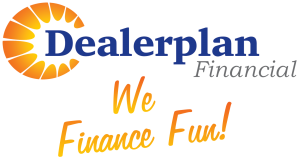 Dealerplan Financial
Offering financing through our dealer network on a wide range of recreational products. Such as motorcycles, ATV's, snowmobiles, Personal Watercraft, Rv's and Boats.
website: dealerplan.ca

Savage Arms
Our company's founders didn't mess around, and their spirit of American, get-it done ingenuity has always been Savage Arms' driving force. All of our category-changing innovations have come from just such a place of principle. We're constantly looking ahead, finding new ways to leverage technology to push performance ever higher.
But we're not just a bunch of lab geeks, either. We're shooters. Hunters. Competitors. We know what makes or breaks a firearm's performance out there in the real world. And throughout the years, we've spent time listening to the best competitive shooters, sharing campfires with hunters and guides, and comparing notes with gun writers. That collaboration, that hands-on experience, has fueled the development of features and processes unlike any ever seen in gun manufacturing.
The results could not be clearer: Modern firearms stripped of pretense and gimmickry, leaving only muscular, no-nonsense engines of performance. Just like the people who use them. They're purposebuilt firearms that come out of the box bristling with special features you won't find from other manufacturers.
That's why holding a Savage in your hands is knowing what winning feels like. Whether you use them for recreational or competitive shooting, self-defense or hunting, every inch of our products is designed to give you an edge. What began with Arthur Savage back in 1894, continues stronger than ever today.
website: savagearms.com

Durham Upfitters
Durham Upfitters is a division of LINE-X Durham (Oshawa) which was started in 2003, and since then we have prided ourselves on the quality of our products, prompt service and pride in our workmanship.
Our facility is one of the few in the province with National Safety Marked (Z99) as granted by Transport Canada. We're also proud to be preferred partners with both GM Business Choice Program and the Nissan Commercial Advantage Program through Adrian Steel. As the leaders of work vehicle modifications, we can upfit your truck, van or trailer to suit light to heavy duty commercial needs.
For non-commercial users we're proud to be Durham Regions premier LINE-X Spray On coatings facility. We also sell a wide range of automotive/truck accessories including truck caps , tonneau covers and various other truck accessories.
We pride ourselves on the quality of our products, prompt service and pride in our workmanship.
website: durhamupfitters.ca