KAWARTHA HIGH SCHOOL BASSMASTERS
The Kawartha High School Bassmasters Club is an independent but affiliated club to the Peterborough Bassmasters.  It is ran by the 2019 Ontario Bass Nations Youth Director Curtis Cronkwright, a member of the Peterborough Bassmasters.
The Kawartha High School club consists of young enthusiastic anglers that are between the grades of 7 – 12.  This teen club has their own evening tournaments.  The boats in the tournaments are provided by the adult club members.  The boat owner does not participate in these tournaments but are present to help the teen anglers and navigate the waters.  A typical season consists of 4 weekday evening tournaments (approx 5pm – 8:30pm) and the opportunity to compete at the 2 day (Saturday and Sunday) provincials in the fall.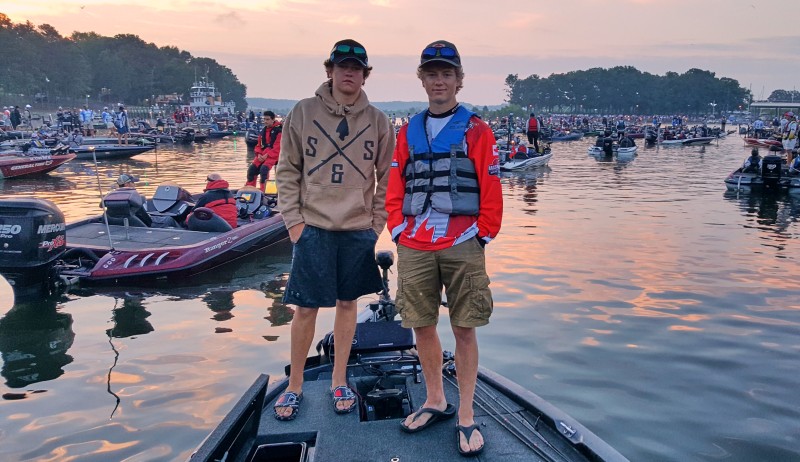 Club jerseys are available to purchase if desired.
The Kawartha High School Bassmasters meet once a month in the off season at Champs Bar & Grill.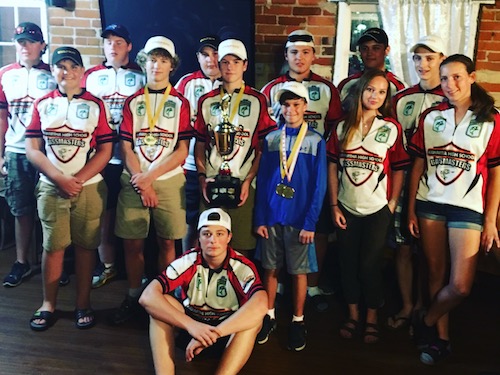 Communications with members is done via Instagram (@KawarthaHighSchoolBassmasters) and e-mail.  If you are interested in checking out the club, please DM the coordinator via the Instagram account or use the Contact page.
The Kawartha Highschool Bassmasters are sponsored by:

Click the above link to view the Instagram account for the Kawartha High School Bassmasters.